Motorized Screens and Blinds
---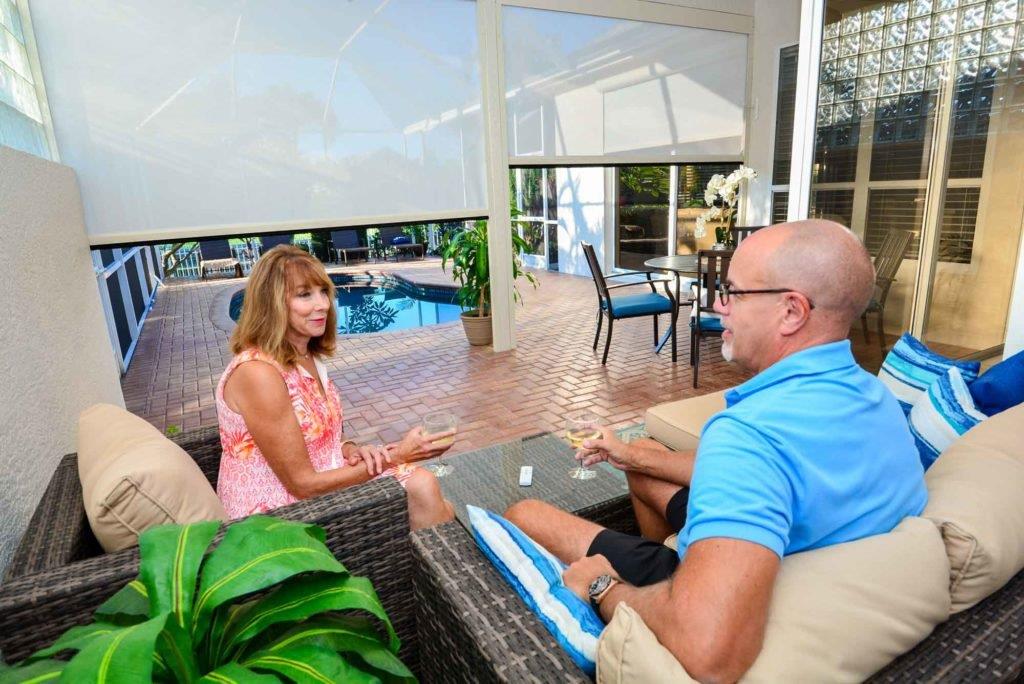 Retractable Roll Screens
Now you can enjoy the option of privacy and protection from the sun, while keeping out insects in the comfort of a beautifully screened room, porch, patio, lanai, balcony, or even garage! Our screens come in a wide range of options to ensure you're not only getting quality performance, but also the customization that is right for your home.
Whether you're searching for a retractable solar screen to protect against harmful sun rays and biting insects or a thicker retractable roll screen for more warmth in the winter and cooler in the summer or increased privacy and lighting control for your patio, lanai, deck, or garage, we have high strength, customizable motorized screen, blind or shade options for your home.
---
Our motorized screens and blinds provide
Privacy for your family to relax in an intimate and comfortable setting
Protection from the sun's UV rays, glare, insects, light rain and wind
Protection for your furniture from fading and weather damage
More warmth in the winter
Cooler in the summer
Phifer and Twitchell screen fabrics are tough against the sun and pet and insect proof while offering you a wide array of over 100 colors, patterns and privacy levels.
Dooya Motor technology to control your retracting screen from the comfort of your seat
Multiple color options for your retractable screen's housing and tracks
Our electric retractable screens offer a variety of mesh options and come with zippers to ensure your screened rooms and areas remain bug free. We use a wide range of fabrics for our screen selections that give you the option to choose what's right for your needs. Plus, our quality Dooya motors come with a factory 5-year warranty while our fabrics come with a 10-year limited warranty and our housing and tracks have a lifetime warranty!
Lanai Screens
We offer retractable screens for lanai and patio areas. These screen and shade products are used for an array of outdoor spaces including verandas, balconies, decks, and porches. We offer a wide range of colored fabrics engineered for exterior roller shade applications to suit your taste.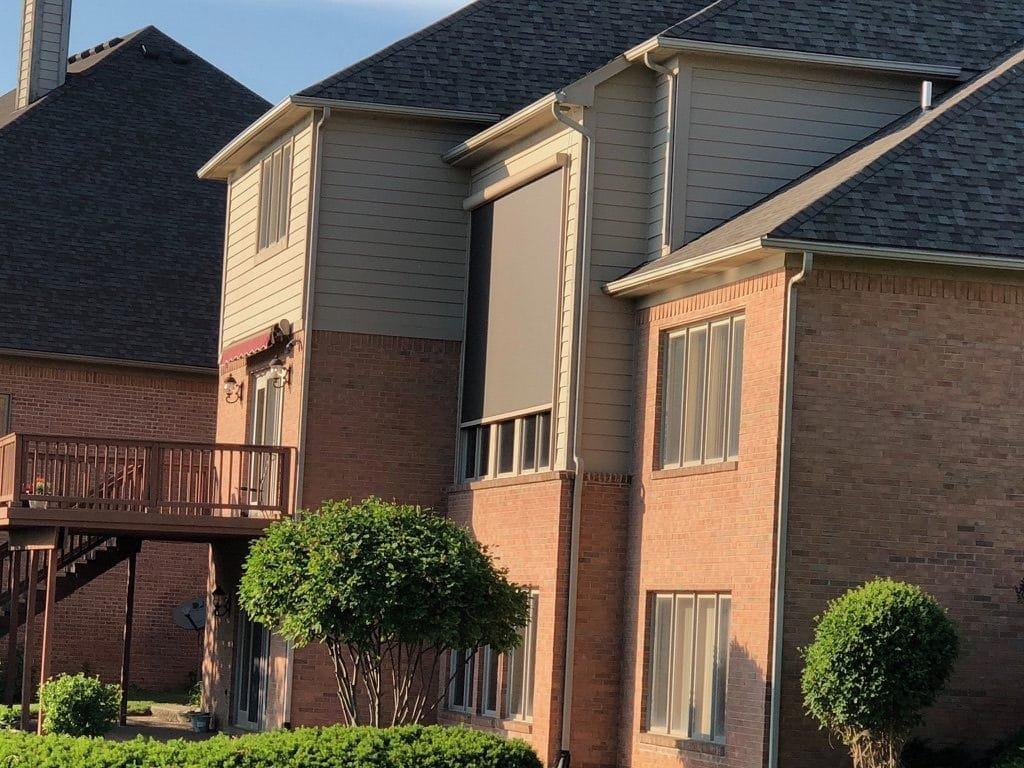 Privacy Screens
Our roll down privacy screens are perfect for those looking to keep out not only bugs, but peeping eyes as well. Made of thick, mesh fabric and coming in a wide array of colors, our retractable privacy screens will give your screen room the comfort and privacy you and your family desire.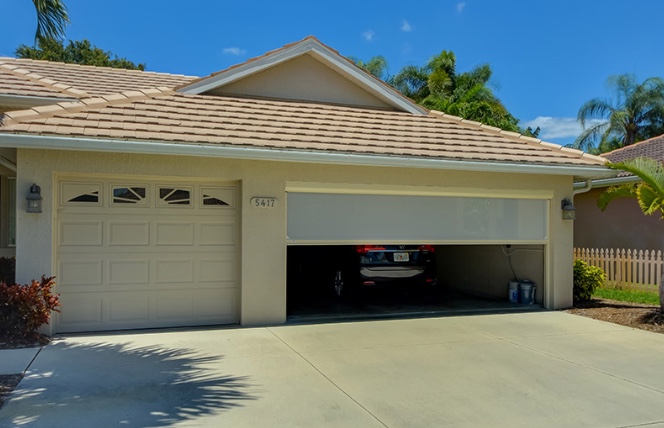 Retractable Garage Door Bug Screens
For many, the garage is so much more than just a place to park the car. Many homeowners wish to use their garage as an area to do small projects, set-up a home gym and tinker with yard equipment or other hobbies. However, biting insects can make garages a very uncomfortable place to spend time. In the evenings, insects are drawn to lit garages, inviting potentially dangerous mosquitos to ruin your night.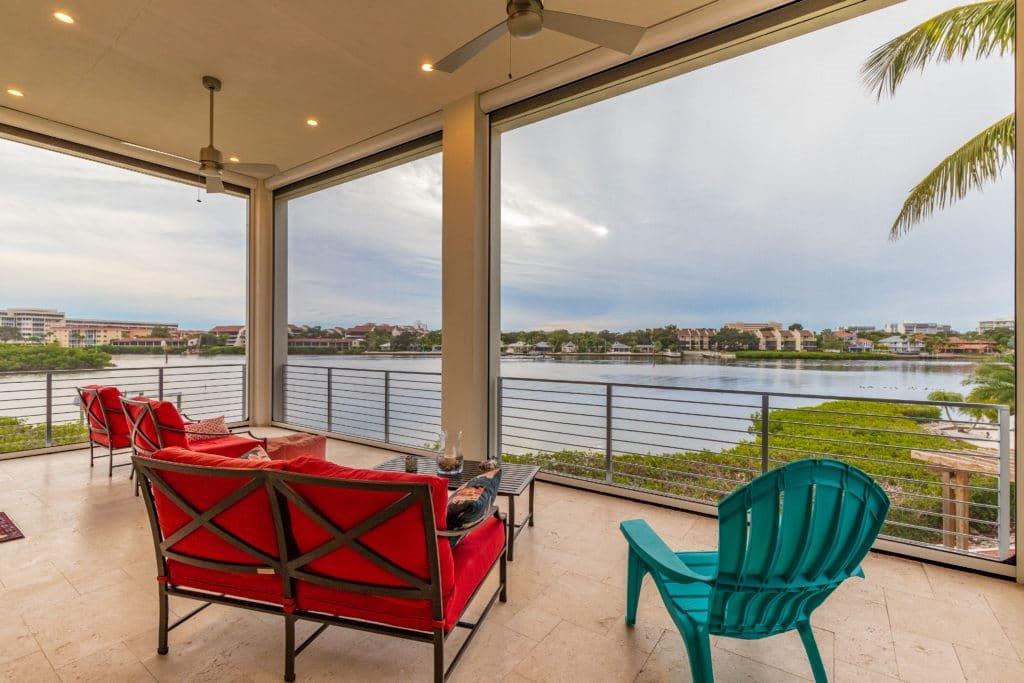 Retractable Balcony Motorized Blinds and Shades
Entertaining or relaxing on the balcony of your condo or apartment can be a wonderful way to spend the afternoon. It can also be a nightmare sun trap, where glaring sun, heat and biting insects make your outdoor space virtually unusable. We manufacture motorized roll blinds, shades and screens specifically designed for condominium and apartment balconies.
Our remote-controlled retractable roll blinds, shades and screens for balconies eradicate sun glare, reflect the heat and stop biting insects from entering. When the weather is cooler and the bugs bug-off, simply retract the screen with the click of a button!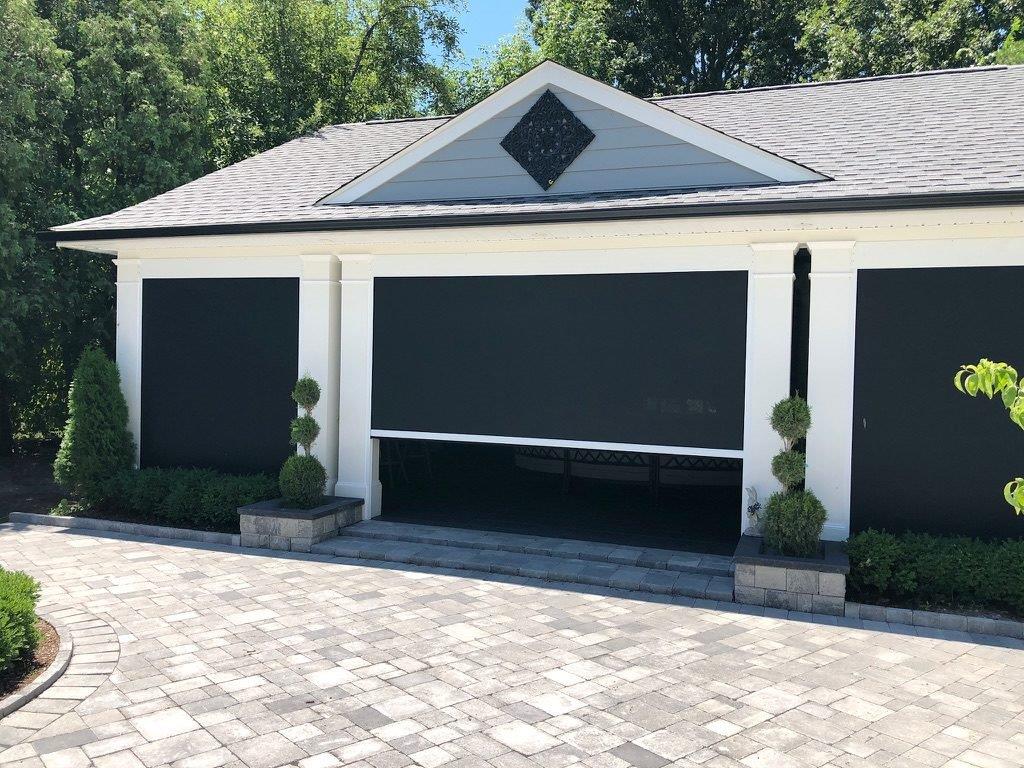 Recessed Retractable Privacy and Solar Screens
Our retractable roll down privacy screen can be built into headers and columns during remodeling and new construction projects so that they are as incognito as possible giving you a clean and hidden application. Our screens are perfect for those looking to keep out not only bugs, but peeping eyes as well. Made of thick, mesh fabric and coming in a wide array of colors, our retractable privacy screens will give you comfort and privacy for you and your family.
And our retractable solar screens are made from our tightest mesh fabric, our roll down solar screens protect you, your loved ones, and your furniture from bugs and 97% of dangerous UV rays by providing a thick barrier between you and the sun and outdoors.
Get A Free Quote On Our Screens
Sun Solutions, located in Decatur, Alabama,  is proud to install high-quality, low-maintenance screens, shades and blinds across all of Alabama. We would be happy to show you the collection of screens we offer that give you privacy and protection from insects and UV rays. You can always add a screen to your current set up or we can install it with your patio cover. If you have any questions, please give us a call at (256) 822-4228.
.