Patio Covers and Roofs
---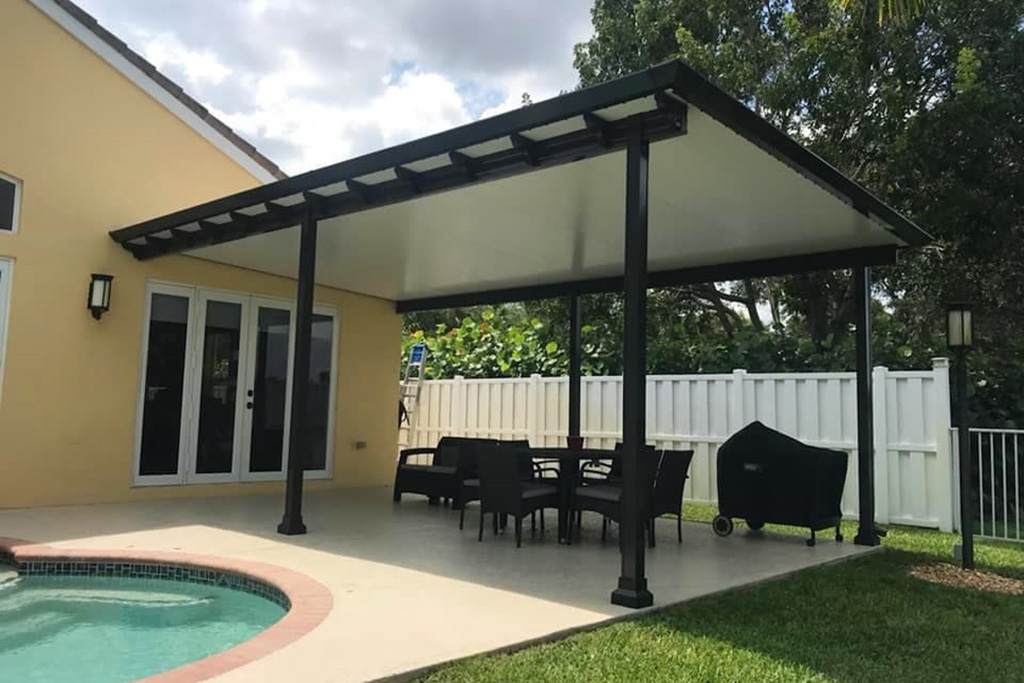 If you want to enjoy your outdoor living area more while increasing the value of your home, we have just what you need!
Patio covers and roofs are by far the best way to increase your home's living area and your enjoyment of the outdoors. By keeping the sun and rain out of your new outdoor living room space, a patio cover roof installation can make it become the new favorite space in your home. From the clean simple Moderno to the classic style of the Classico, we offer a patio cover for every style and every budget. And not only do patio covers create shade, but they also give you an opportunity to do something fun overhead with florals, lighting, and more.
---
Types of Patio Covers
The main reason most people want a patio cover is to keep their patio space dry, cool in the summer, and protected from the snow and rain in the winter. There are many ways to protect you and your family from the elements, some more elegant than others. A patio roof installation will increase the enjoyment, protection and style of your outdoor living space.
Moderno, Contempo, & Classico Patio Covers
Fully insulated solid roof, patio covers, such as the Moderno, Contempo, and Classico are the best way to provide full shade as well as full protection from the elements. These patio roof installations use insulated aluminum roof panels. These structures not only offer the highest level of protection, but they also serve as a true addition to your home. Improving your home's looks, as well as value.
Polycarbonate Patio Covers
Translucent, Polycarbonate Patio Covers are becoming an increasingly popular option thanks to our Fresco Patio Cover. These patio roof installations use the best roof paneling in the industry. The Fresco Cover is complete with a low energy coating to reflect the sun's heat but allow light to pass through, keeping your patio light, bright, airy, and cool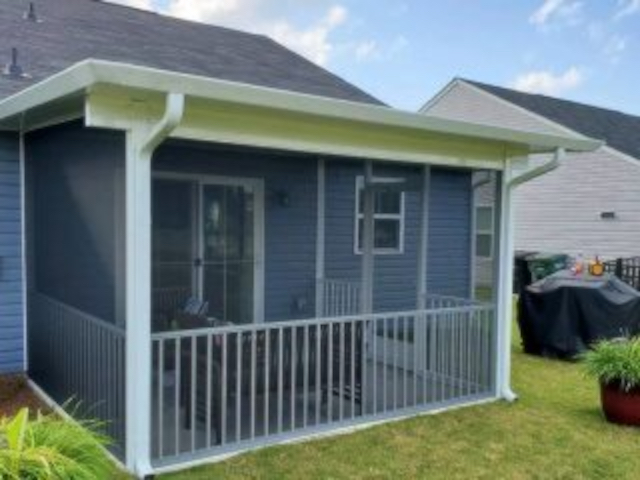 Patio Covers with Screen Walls
Creating a screen room under your new patio cover offers a number of advantages, the most obvious being keeping bugs away. Other benefits include acting as a partial rain barrier, so your space stays drier during light rain and slightly reducing airflow, filtering out dirt and dust, so your patio stays cleaner. Finally, installing screen walls under your patio roof will create privacy making it more like a sanctuary than an open patio.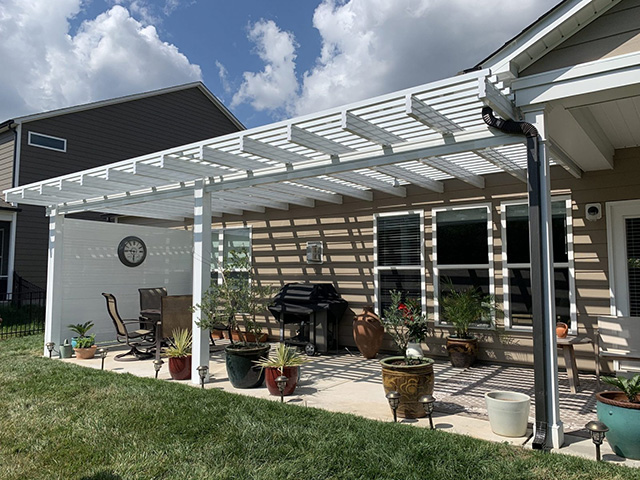 Pergola and Shade Trellis Patio Covers
Pergolas and Shade Trellis patio covers, such as our Aria Pergola, are the perfect choice for those looking for partial shade and a highly decorative addition to the canvas of their backyard while allowing the rain to pass through. The Aria is our most popular patio cover for pool chairs, lounge areas, and spaces for your plants. Have a look at our full line of decorative Patio Cover Options, we know you will find one that fits your home and budget perfectly.
Contact us TODAY for a Free Patio Cover Estimate!
Sun Solutions is proud to install high-quality patio covers across Alabama and the Florida Panhandle. Conveniently located in Decatur, AL, we would be happy to show you the collections of both solid and translucent patio covers we offer from Renaissance Patio Products or you can browse our collection of pergolas if you are looking for a decorative patio cover offering partial shade. If you have any questions, please give us a call at (256) 822-4228.
.