Motorized Screens and Blinds in Decatur, AL, and Surrounding Areas
---
With the help of Sun Solutions, you can enjoy the option of more privacy and protection from the sun, all while keeping insects out from unwanted areas. Whether you want to add a retractable roll screen to your porch, patio, lanai, balcony, or even your garage, our expert installers are here to help. Our motorized screens come in a wide range of options so you can completely customize the different areas around your home.
Whether you're searching for a retractable screen to protect against harmful UV rays and biting insects, or a thicker motorized blind or shade for increased privacy and lighting control for your outdoor space, we have high-quality and customizable motorized screen and shade options for your home.
Are you interested in learning more about screen options for your home? Please call us at 256-822-4228 or contact us online to speak to one of our expert consultants to see which choice might be best for your needs.
What You Can Expect From Our Motorized Screens and Blinds
When you install a motorized screen from Sun Solutions around your home, you can rest easy knowing that we install only the best products. Here's what you can expect with our motorized screen and blind options:
Extra privacy so your family can relax in an intimate and comfortable setting
Protection from the sun's rays, glares, and light rain
Protection against fading and weather damage for your furniture
Protection against potentially dangerous bug bites
Sensors that retract your screen when heavy winds are detected
Ultrasonic Sunbrella fabric options, just like we use for our awnings, that are tough against the sun and available in a wide array of over 100+ colors and patterns
Somfy Motor technology to control your retracting screen from the comfort of your seat
Multiple color options for your retractable screen's housing
Our electric retractable screens offer a variety of mesh options and come with zippers to ensure your screened rooms and areas remain bug-free. We use a wide range of fabrics for our screen selections so you can pick the right option for your needs.
Perhaps best of all, our quality screen components come with a factory 5-year warranty while our fabrics come with a 10-year limited warranty so you can have confidence that your investment is protected.
Motorized Screen Options for All Areas of Your Home or Business
Here at Sun Solutions, we're here to help you think beyond the patio. We have motorized screen options that you can use throughout your home or commercial business, wherever you want extra privacy, shade, or bug protection. You can learn more about all of our motorized screen options below.
Lanai Screens
Get the most out of your lanai or patio area by adding a retractable screen. These screen and shade products are used for an array of outdoor spaces including:
Verandas
Balconies
Decks
Porches
Our lanai screens are especially perfect for outdoor pool areas, as they can help you get the most out of the swimming season by blocking out some of the harsh sun and eliminating the risk of pesky mosquitoes, spiders, and more while you swim. As a bonus, your lanai screen can help make it easier to keep your pool clean, by keeping leaves and other debris from falling into the water.
Are you worried about how your screen might hold up during inclement weather? Have no fear! Our lanai screens can withstand high winds, so you can feel confident that it won't be damaged in a storm. Our screens also offer protection against harsh UV rays, making your patio area stay at a more comfortable temperature all summer long.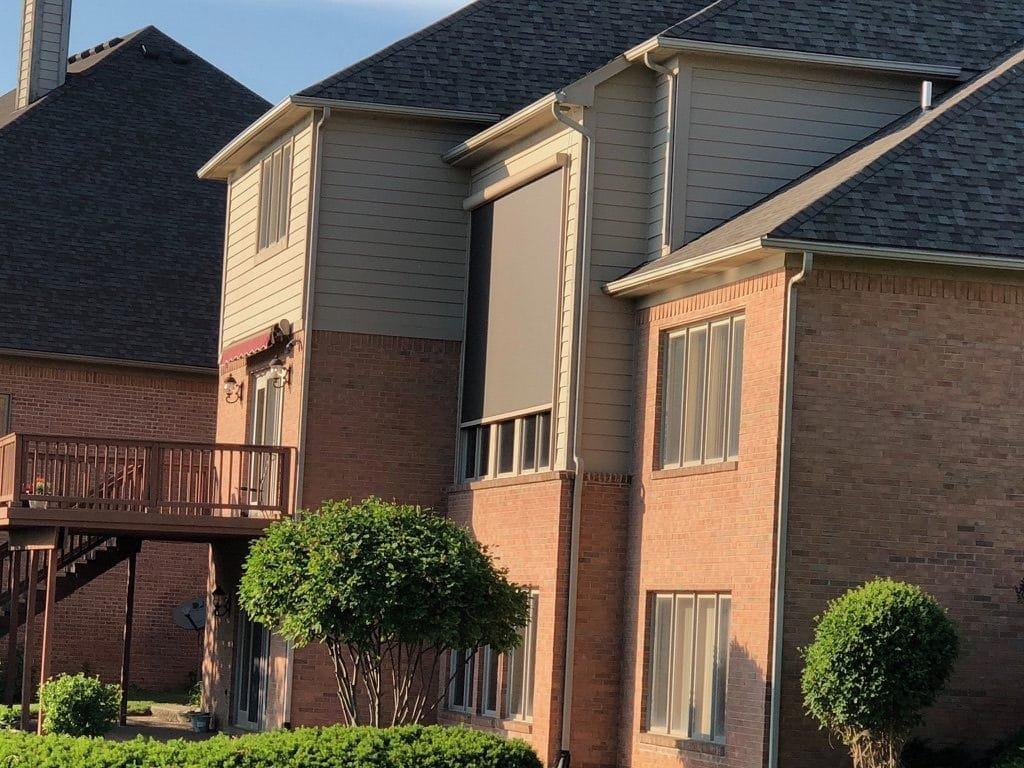 Privacy Screens
Do you wish you had more privacy in your own backyard? Our roll-down privacy screens are perfect for homeowners looking to not only keep out bugs but peeping eyes as well. These screens are made from thick mesh fabric and are available in a wide variety of colors so you can choose an option that perfectly matches the rest of your home's exterior.
Along with different color options, you can also choose from different opacity levels and custom sizes, so your privacy screen will perfectly fit your space. With the convenient click of a button, you can instantly roll your screen up or down, depending on how much privacy you desire at any given moment.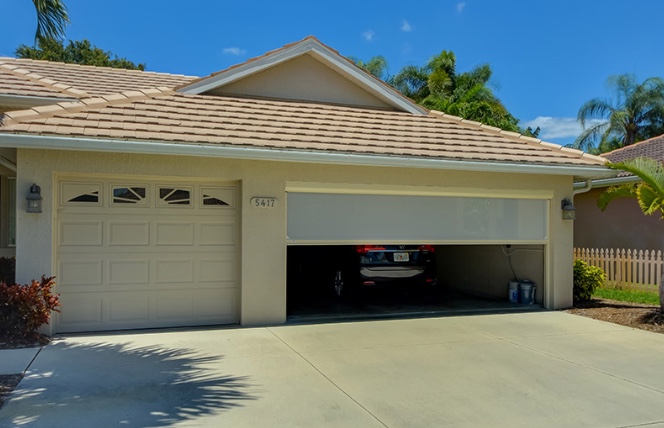 Retractable Garage Door Bug Screens
For many local homeowners, the garage is so much more than just a place to park the car. With the right design, you can turn your garage into a more useable area, using the space to:
Do small DIY projects
Create a home gym
Build an additional living space complete with seating, a television, etc.
Create a workshop or hobby area
Design a "man cave"
Create a car repair area
No matter how you plan to use your garage area, biting insects can make the space an uncomfortable place to spend time. This is especially true in the evenings, as insects are drawn to the lights inside.
By adding a retractable garage door bug screen, you won't have to worry about uninvited pests showing up and ruining the mood. Our retractable bug screens are tough and durable, impenetrable by bugs while allowing fresh air to flow through and make the space more comfortable throughout the different seasons.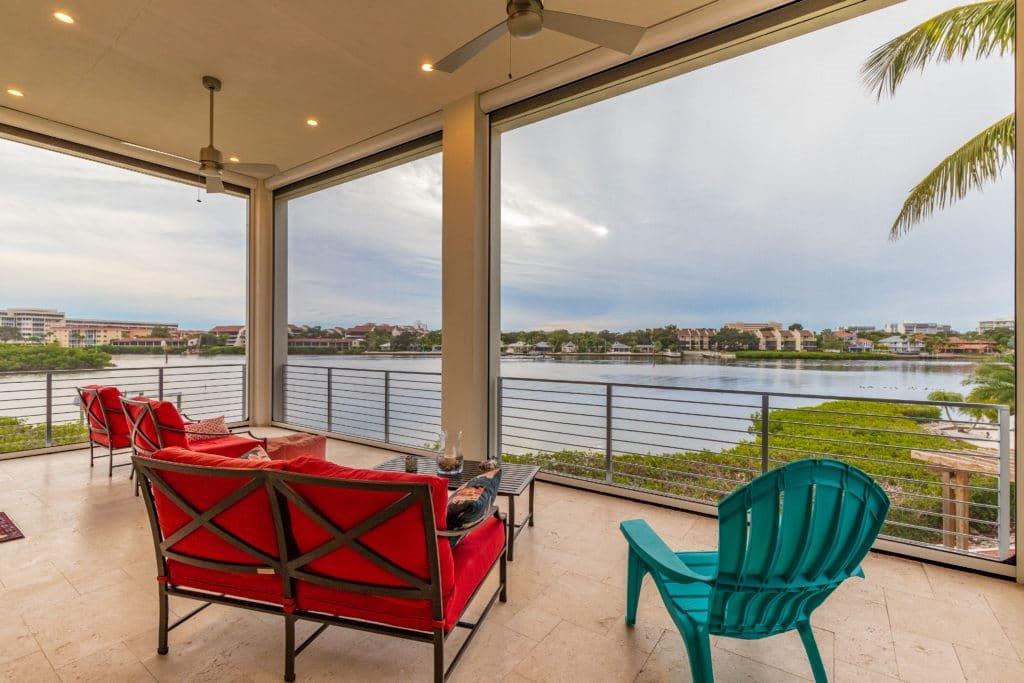 Retractable Balcony Motorized Blinds and Shades
You can have the most beautiful balcony and view in the world, but if the area is overrun by bugs or way too sunny, you probably won't want to spend much time using it. Fortunately, you can make your balcony area more enjoyable for relaxing or entertaining, by adding motorized shades to the space.
We proudly manufacture motorized roll blinds, shades, and screens that are specifically designed for condominium and apartment balconies, so you can more comfortably use the space.
We offer convenient remote-controlled balcony shade options, so you can reduce sun glare, reflect heat, and stop insects from entering the space, all with the click of a button. This gives you plenty of flexibility when the weather cools down and the bugs aren't as persistent, as you can roll up the blinds and enjoy the view once again.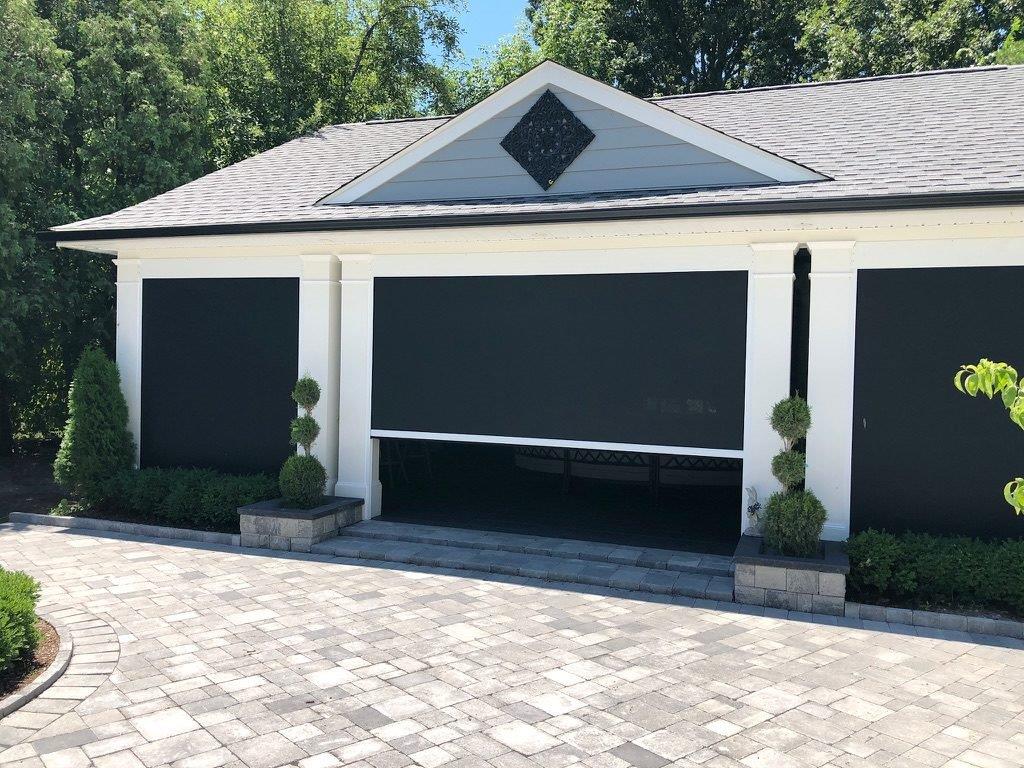 Recessed Retractable Privacy and Solar Screens
Do you dream of extra sun protection from your screen solution? Our roll-down solar screens protect you, your loved ones, and your furniture from 97% of dangerous UV rays by providing a thick barrier between you and the sun.
This not only helps cut down on the amount of sun your home receives, but it can also help you save on energy costs over time. By keeping excess sunlight from entering your home, your air conditioner won't have to work as hard to keep your home at a comfortable temperature on hot summer days. As a result, you might find that your energy bills are lower than before.
Beyond that, the excess strain on your air conditioner can help prolong the lifespan of the system, helping you save even more money in the long run.
All of our retractable privacy and solar screens are available in a variety of color and opacity options and can be created in custom sizes to perfectly fit your space.
Ask Us for a Free Quote on Any of Our Screens
As you can see, we have no shortage of motorized screen options for your home. Whether you want to reduce your family's exposure to the sun's UV rays, you want to prevent annoying bug bites, or you just want to make different areas of your home more usable, we are here to help.
Sun Solutions proudly installs high-quality, low-maintenance screens, shades, blinds, and more across Alabama and the Florida Panhandle. Conveniently located in Decatur, AL, we would be happy to show you the collection of screens we offer that give you the ultimate protection. If you want to add a screen to your current setup or install it in conjunction with your patio cover, reach out to us for help. When you're ready to get started, please call 256-822-4228 or contact us online.